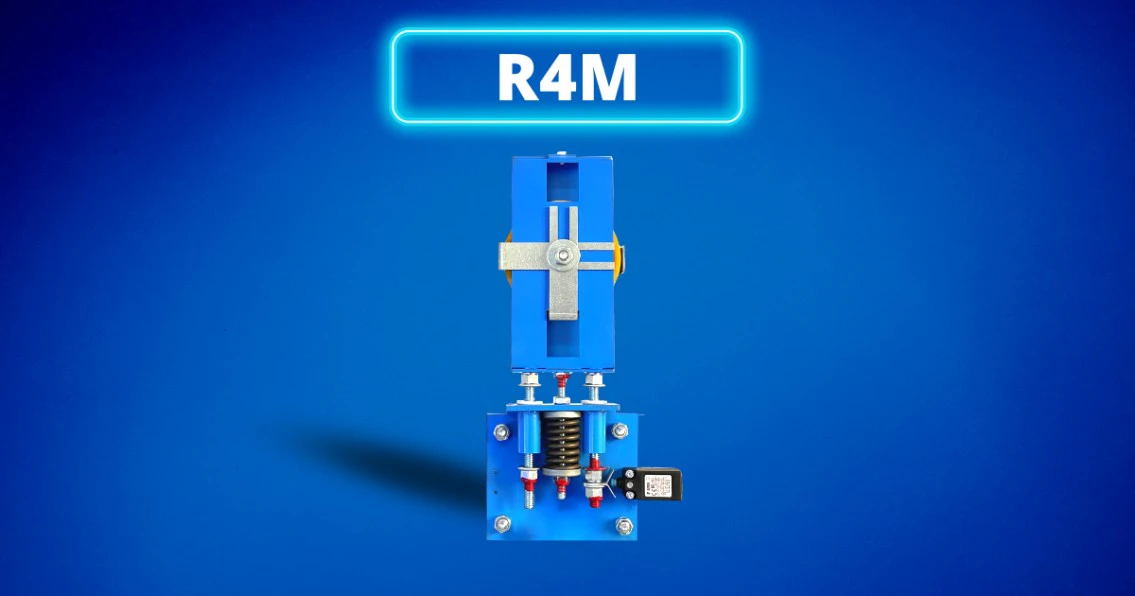 We are also proud to present our recently released R4M Spring Tension Weight.
The new tension weight, with its super-small dimensions, can be supplied with pulleys of **ø 120 - 150 - 180 - 200.
It can be floor fixing, guide-rail fixing or both together.
It supports a Tripping Speed up to 2.00 m/s.
Discover all the features by clicking the button below!
OR DOWNLOAD OUR NEW APP FROM THIS LINK